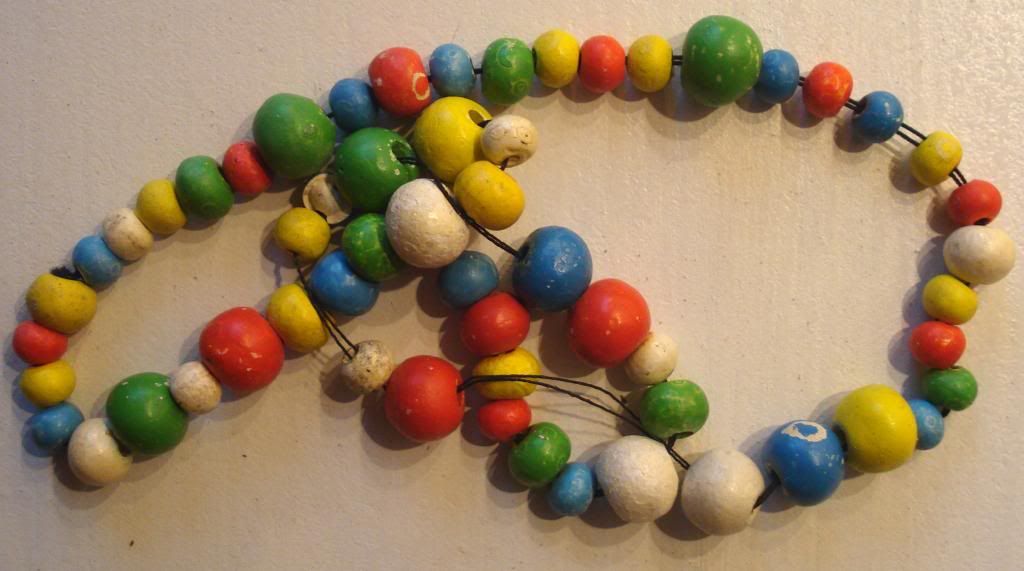 beads on a string,they are old not sure what they

are

made of.think it´s plaster whi

c

h has since been painted.come to think of my dear old dad,he told a story about how one of his aunts made all the small details for a dollhouse,in chewes white bread.it works tryed it my self using the method for a caracter once,when dryed it can be painted.

(

some kind of recyceling)

!!!